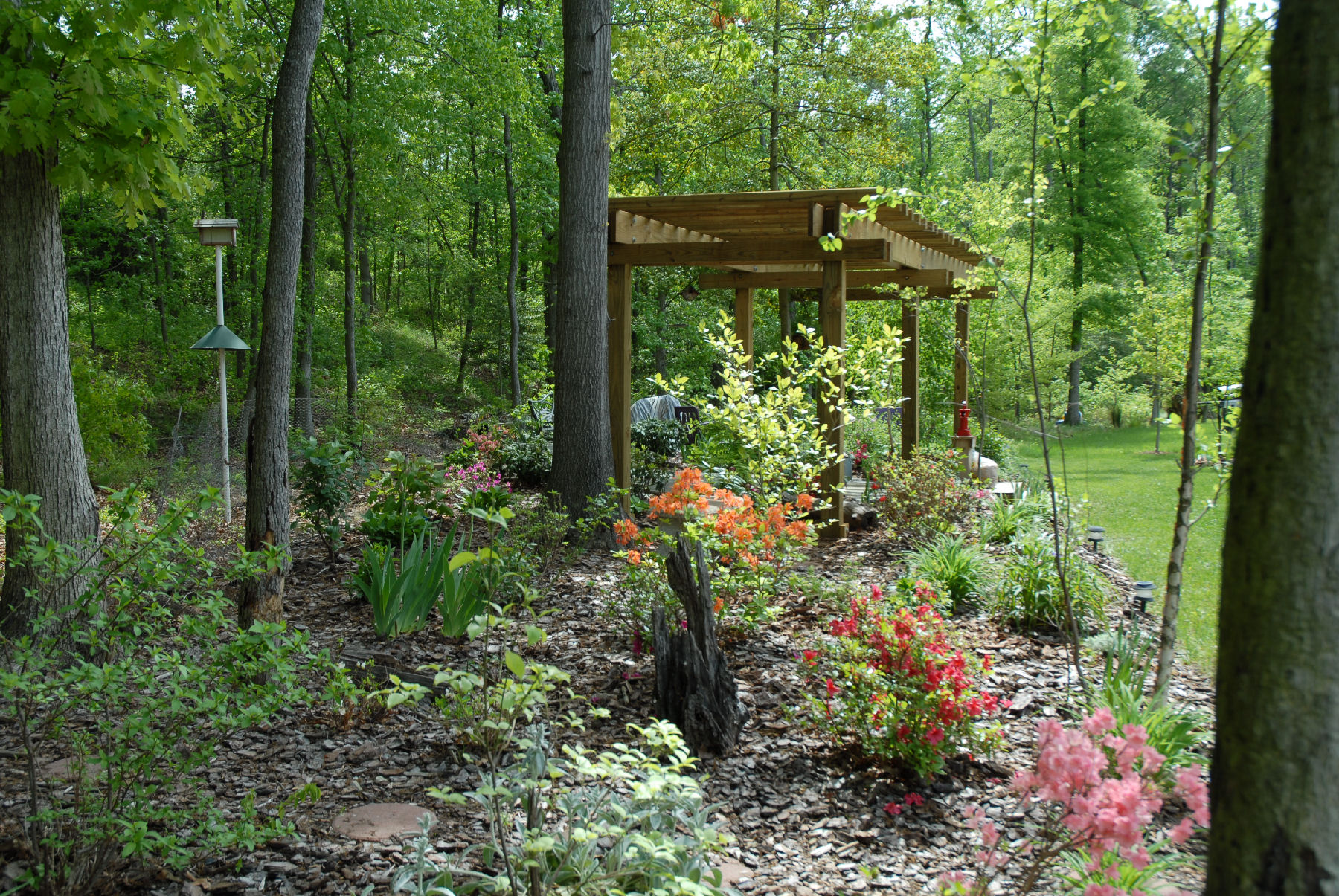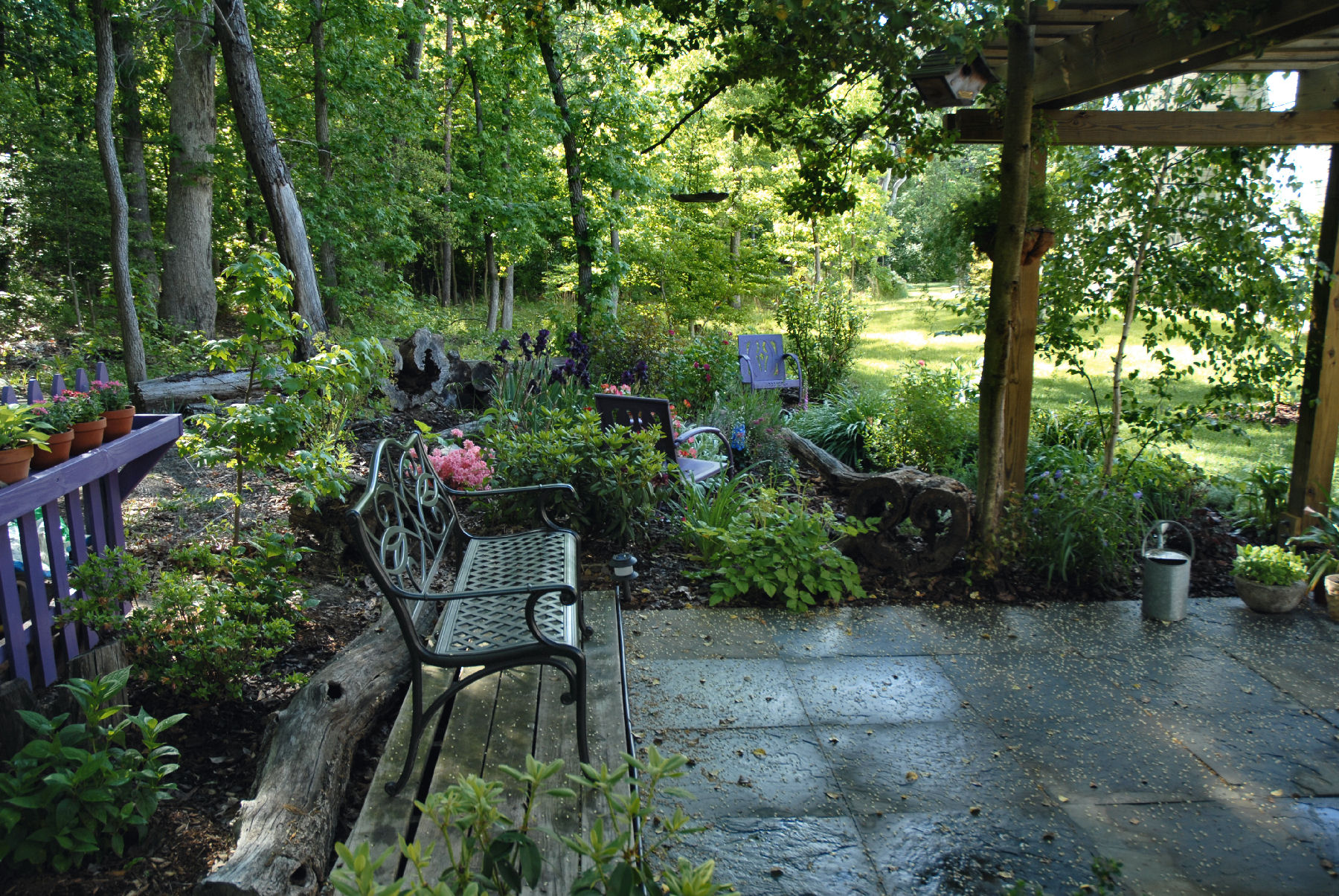 Now into May, the post-azalea era, roses, irises and peonies are taking over.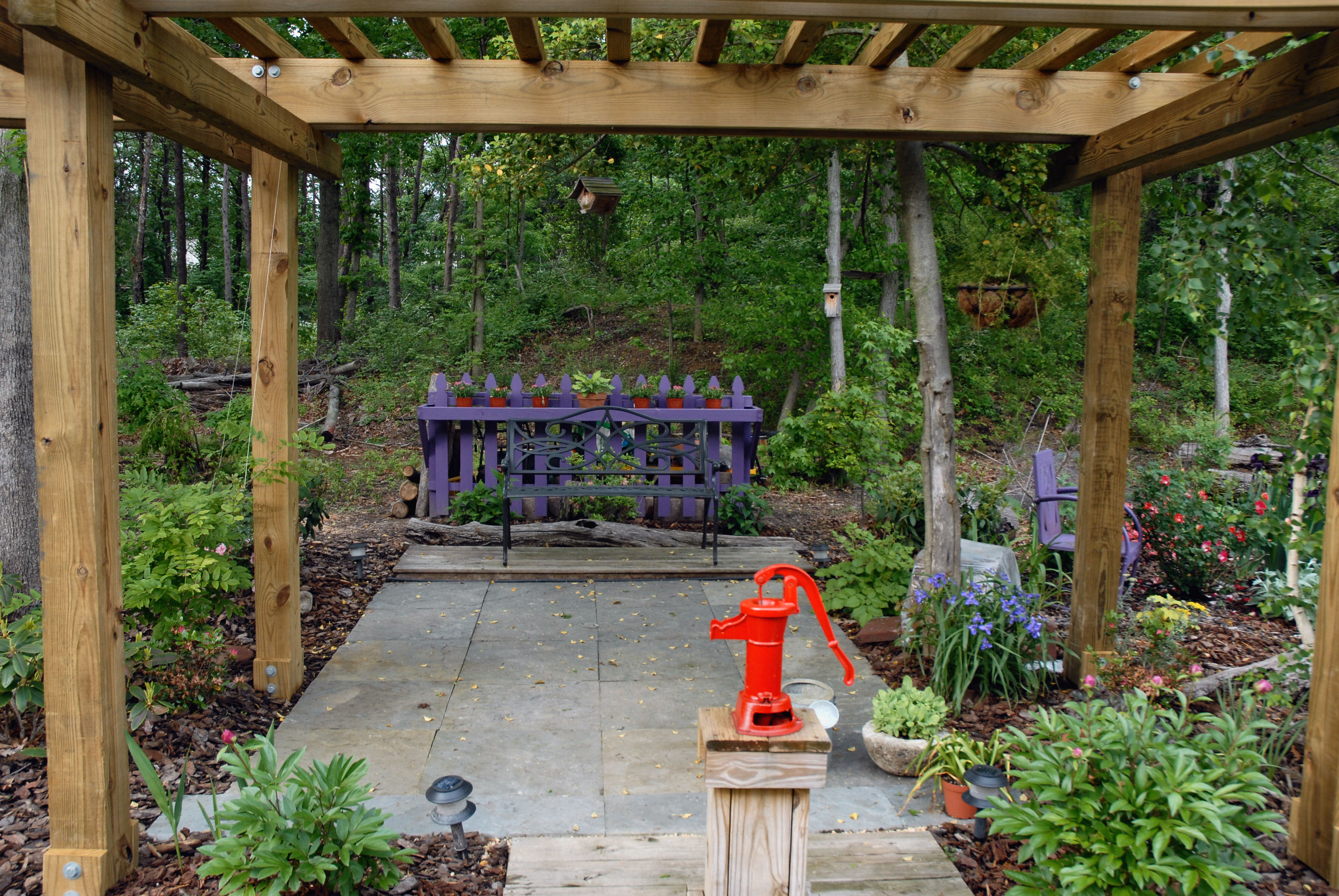 If you look carefully, you'll see behind the bench what is a little (purple) hide-away for my hand tools and the lawn mover.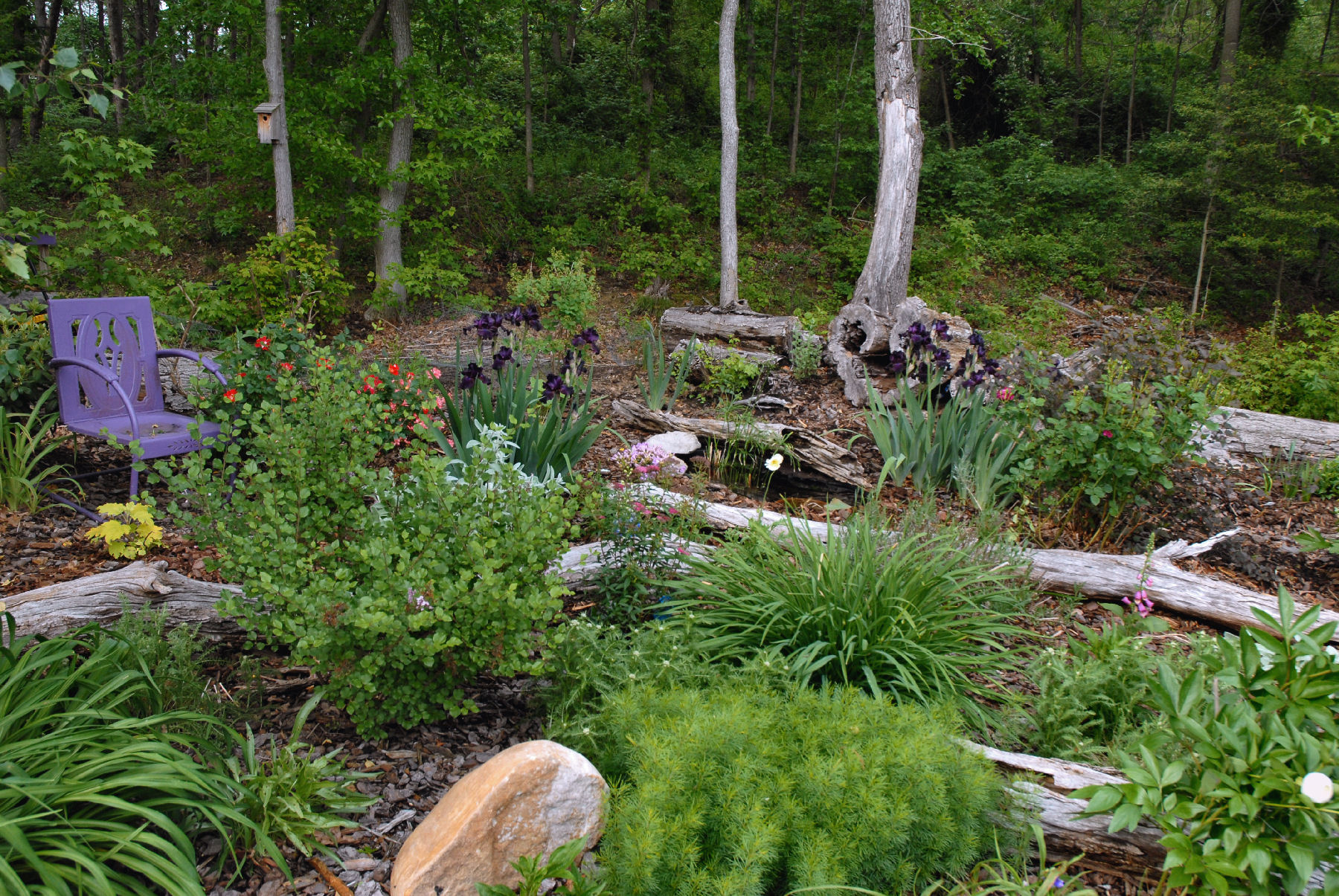 I added a small lily pond behind that lone white oriental poppy, in the center of the photo, Since this photo, the lotus has sprouted full, and a frog has taken up residence.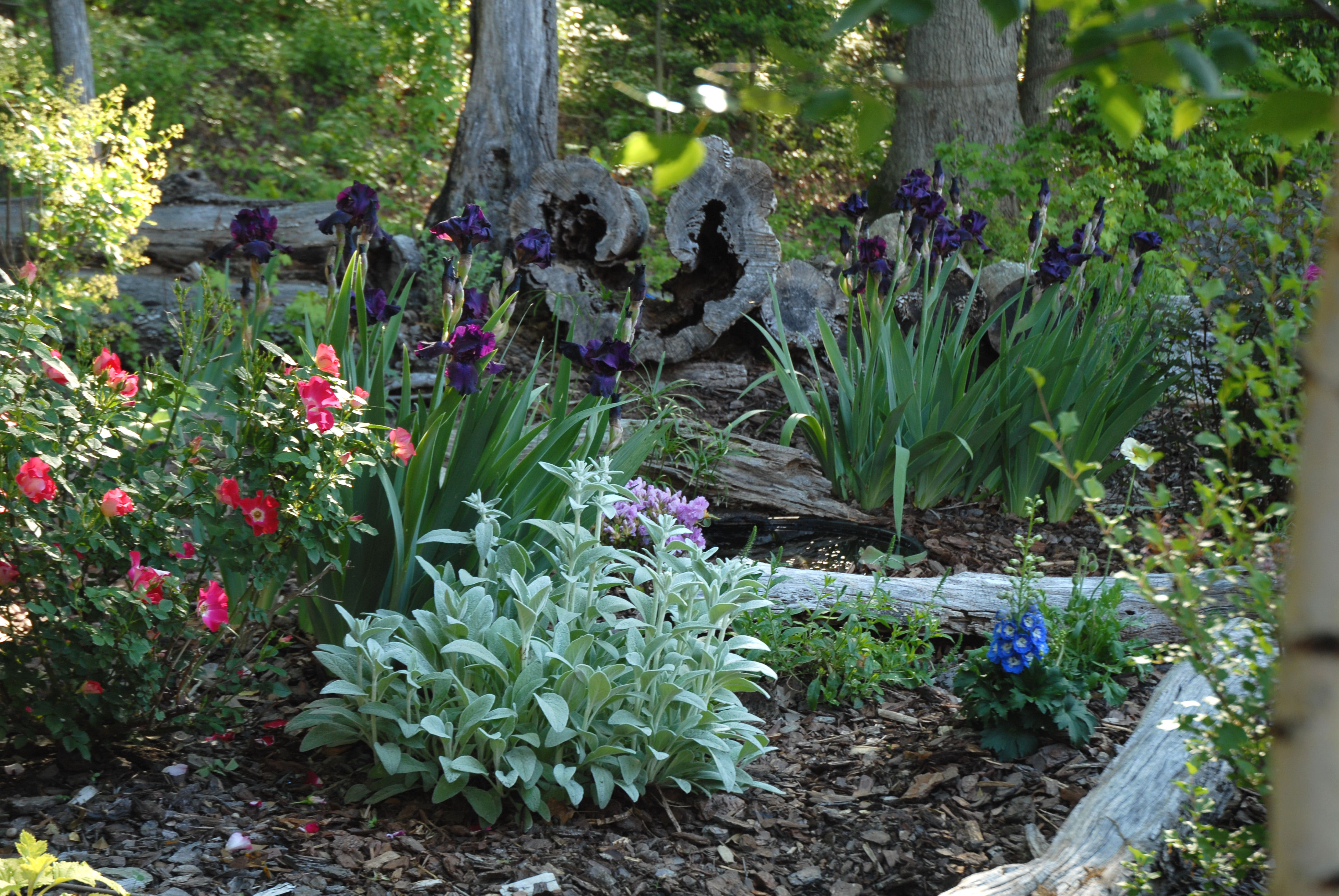 The breakfast garden....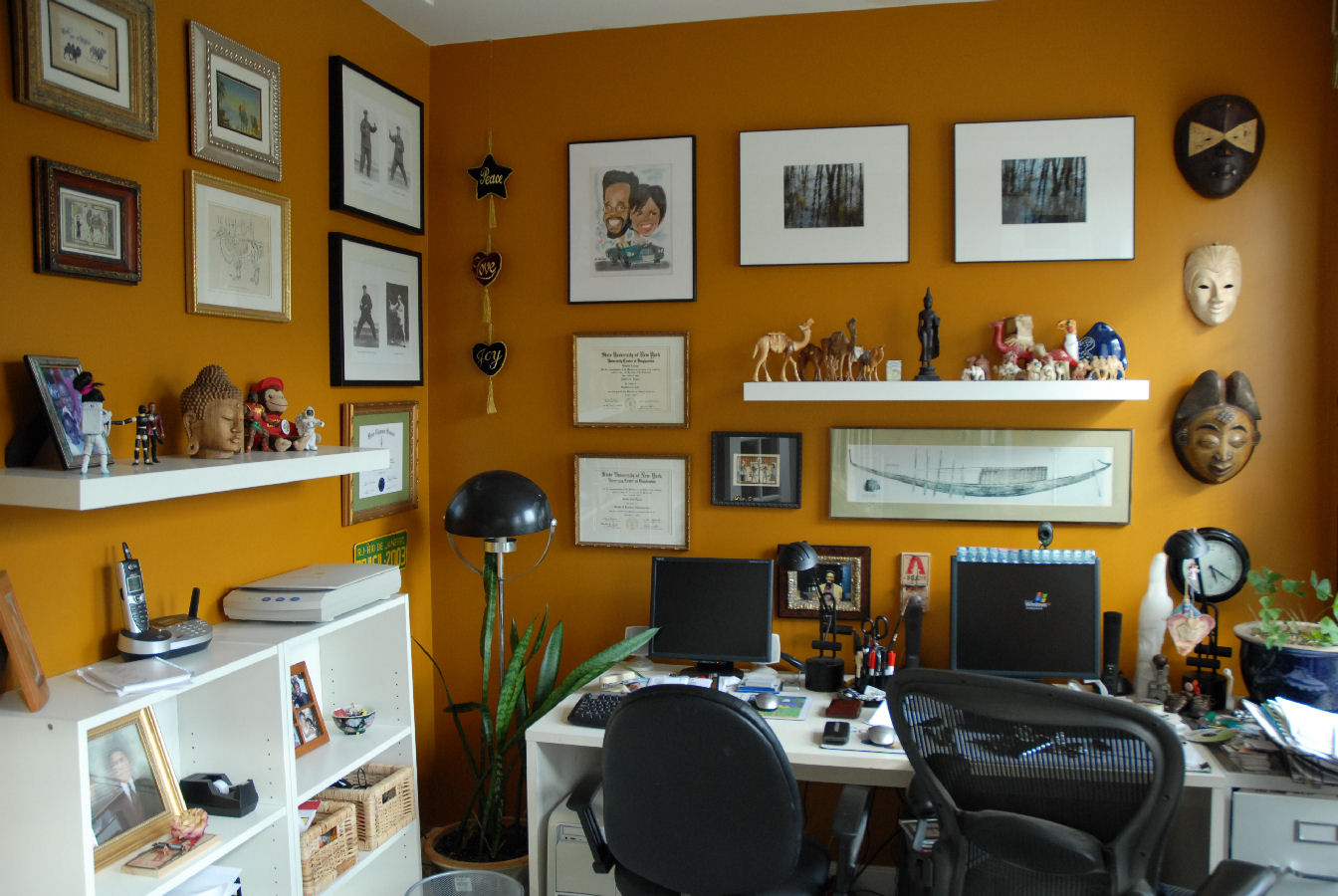 Otherwise, we haven't been traveling or done much more than a little painting. I found spicy color for the office...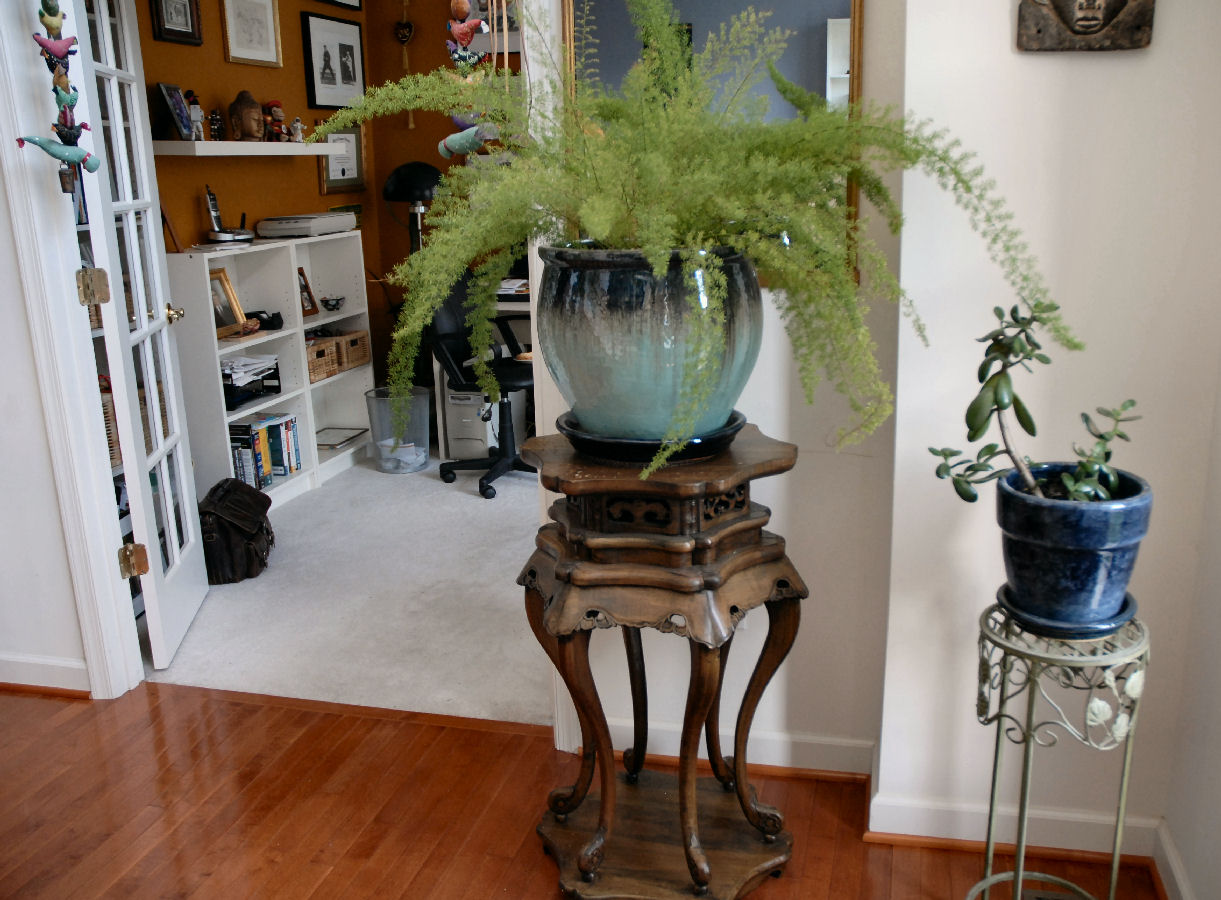 And sadly this rosewood table is the last purchase we will ever make from beloved Mr. Mohomet, He closed down shop forever this year.